McCurley Integrity Subaru - Looking for Great Sales People
Preview What It's Like to Work for One of the Country's Hottest Car Brands
With Subaru continuing to grow at a rapid rate that is over two times the industry's pace, it's no wonder that prospective employees are interested in pursuing available employment opportunities here at McCurley Integrity Subaru. We're searching for new sales team members that possesses the relevant traits needed to excel, passing through a professional training and development program to both hone and refine these skills. Review these qualities, what this specific training program entails, and what you can expect work at our Subaru dealership in Pasco to be like below.
Hours
Monday

7:00AM - 8:00PM

Tuesday

7:00AM - 8:00PM

Wednesday

7:00AM - 8:00PM

Thursday

7:00AM - 8:00PM

Friday

7:00AM - 8:00PM

Saturday

8:00AM - 8:00PM

Sunday

10:00AM - 7:00PM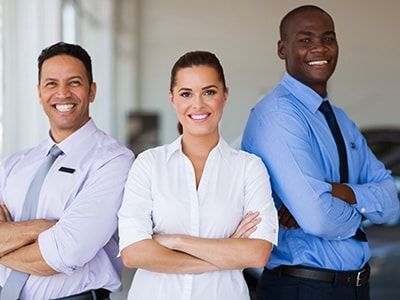 Employment Qualities We're Looking For
If you possess most or all the following qualities, then we encourage you to consider joining our team by filling out an employment application form:
Self-motivator
Good listener
Relationship-builder
Self-confident
Trustworthy
Transparent
Persuasive
Training and Development Approach
Our three-pillared training program - sales foundations, mentorship and online learning - prepares you for a steady progression during your first two months of employment. We will cover everything from sales techniques to negotiations, dealership operations, product training and more with exercises and simulations, helping you establish confidence to jump-start development and comfortably settle into this new role.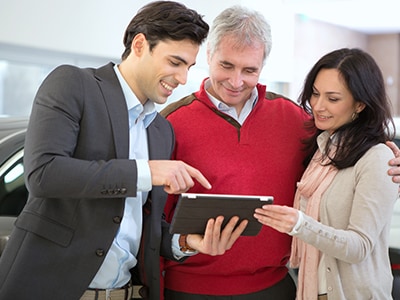 A Day in the Life
Your sales activities are centered on generating leads, gathering intelligence on local competitors, demonstrating how products work, discovering new clients and presenting proposals to customers. Resources that help you to achieve these initiatives include a brand new state-of-the-art multi-million dollar facility, desktop and mobile CRM software and the exceptional customer service benchmark established over the course of more than 30 years proudly serving our customers.
Reasons you'll Love Working in the Tri-Cities
The tri-cities are known for exceptional school systems, incredible weather, affordable cost of living and plenty of leisure activities to partake in. These qualities, paired with a rewarding role here at McCurley Integrity Subaru, make employment opportunities at our dealership too good to pass up!
Learn more by connecting with our team today! Don't hesitate to fill out an employment form online and feel free to reach out with questions you come up with.