Winter Tires in Pasco, WA
Are you a resident of the Pasco and Tri Cities area? If so, then you've surely become accustomed to the inclement weather we routinely face with the changing seasons. Even if you're not the type to adventure outside the state to any of the local ski resorts, it's still imperative that you possess a vehicle that tuned to handle snowfall without issue. McCurley Subaru is far from solely being a new Subaru dealer. We also provide a full menu of convenient automotive services extending to factory-backed maintenance solutions as well as tire solutions and sales.
Winter Tire Frequently Asked Questions
Why Do I Need Winter Tires?
Winter tires are specially designed manufactured for cold-weather climates, snow, ice, and slush. In short, they're built with rubber that's engineered for particularly low-traction environments through especially flexible rubber compounds with smaller tread blocks and sipes. If it sounds a bit boring, it's not; winter tires regularly save lives and ensure the safety of drivers on the Richland area roadways year after year.
Can I Run My All-Season Tires Instead of Winter Tires?
You're free to do so, but running your all-seasons will lead to exceptional tire wear that will ultimately reduce the lifetime of your set of tires greatly. It likely makes more financial sense to invest in a second set of tires designed specifically for winter conditions. This investment won't just save you money, it'll also help better facilitate safe traveling through harsh environments and weather conditions.
Which Winter Tires are Right for My Car?
If you're interested in picking up a set of tires, then you've made a sensible decision. The first step toward purchasing a set of winter tires is to decide which model makes the most sense for your driving style and lifestyle. For instance, we carry a range of performance winter tires that are most appropriate for long-term use with little snowfall. On the other hand, studless ice and snow tires are better suited for those types of individuals that generally encounter rougher road conditions.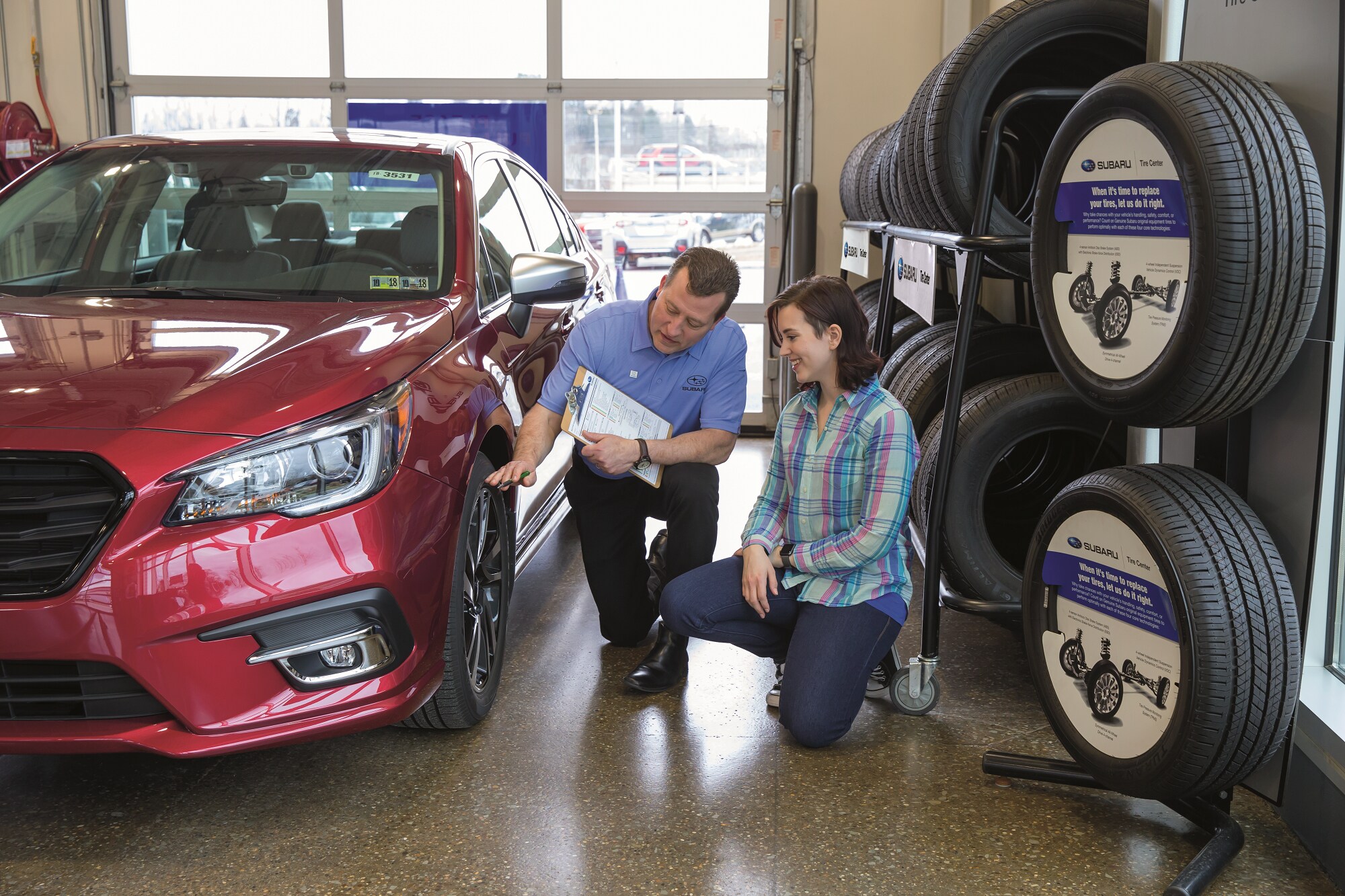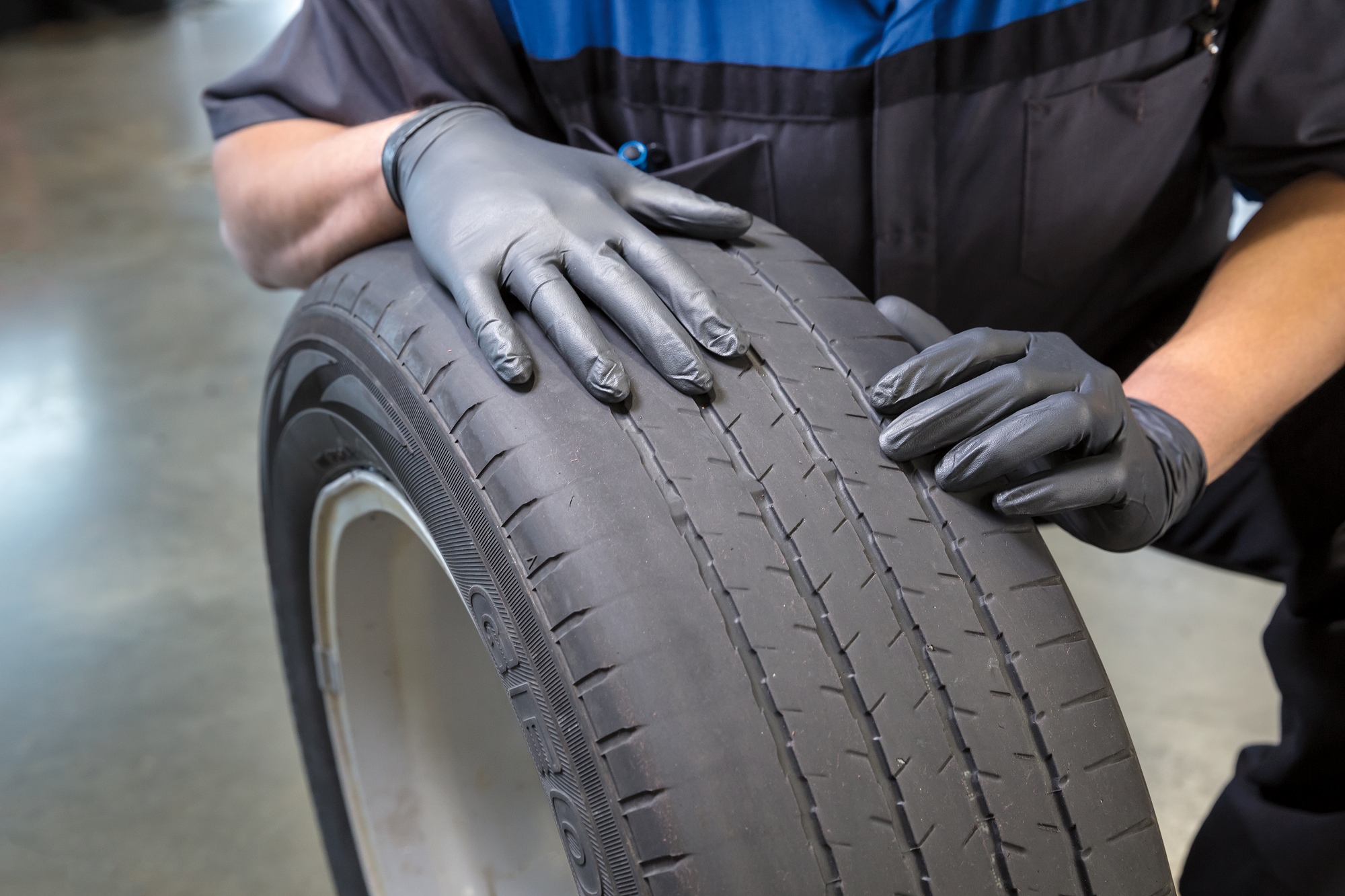 My Subaru Has All-Wheel-Drive; Do I Still Need Winter Tires?
Winter tires and Subaru's Symmetrical All-Wheel-Drive system go hand in hand like PB & J. If there's one piece of advice we'd like to impart, it's that a Subaru model equipped with a proper set of winter tires can handle pretty much any terrain found around the greater Richland area without issue.
How Do I Measure My Winter Tire Tread Levels?
One easy way our experts recommend measuring your tire's tread wear is by inserting a quarter with Washington's head going first into one of your tire grooves. If the top of his head is visible at any point with any four tires, you should seriously consider purchasing new tires soon.
McCurley Subaru Provides Winter Tire Sales and Service Solutions
Searching for a tire service and sales center near Walla Walla? McCurley Subaru proudly offers a full roster of tire solutions to drivers in and around the Pasco area. Our factory-trained technicians will be pleased to assist you with any tire needs you might have. Whether that be advice regarding a specific winter tire model, insight into tire service and seasonal changeovers, or simply to chat about the perks winter tires deliver; our professionals are on-hand and at the ready to facilitate an expeditious and streamlined tire sales and service experience.