McCurley Subaru
Tire Center
McCurley Subaru Offers Convenient Tire Services and Solutions to the Greater Pasco Area
McCurley Subaru is a premier new and used Subaru dealership headquartered in Pasco. As a prime destination for drivers throughout the Kennewick area, we're here to provide solutions to all your automotive needs. In that regard, you'll find that our tire center is probably of great interest to you. We proudly offer all the brands that are hailed in the industry. Whether you're looking for a set of summer tires geared for maximum fuel-economy ratings, a set of performance tires for your Subaru WRX or BRZ, a set of high-quality versatile all-season tires, or some rugged winter tires to ensure maximum grip -- you'll find what your vehicle requires at McCurley Subaru.
Peace of Mind Delivered Via Our Generous Subaru 24-Month Tire Protection Plan
Tires aren't exactly cheap, and we understand that when you pick out a new set, you're looking to ensure they last for as long as possible. To that end, we proudly offer a complimentary 24-Month Tire Protection Plan that comes included at no extra cost with any tire purchase you make at our Subaru dealership near Richland.
What are the specifics of this free tire protection plan?
Complimentary tire replacement or repair
Complimentary Subaru Tire Roadside Assistance
24-Month Tire Protection
This program is redeemable at any certified Subaru model dealership
Learn More Information

Which Tires are Right for You?
It's no secret that different tires tout different skillsets and strong suits. For instance, you wouldn't want to be caught in a heavy snowfall with a set of performance-based summer tires. We consider ourselves lucky to call such a beautiful region home. In order to make the most of the greater Tri Cities area, we recommend that our faithful patrons have at least two different sets of tires to ensure safe, secure, and sensible travel through varied climates and seasonal conditions. Whether you're an avid outdoor adventurer who frequently makes trips out to the Freedom Trail, Chamna Natural Preserve, or Badger Mountain Centennial Preserve for some solitary peace and serenity in the wilderness or are simply a commuter that's looking to save more at the pump -- our tires are varied enough to meet your specific needs and demands.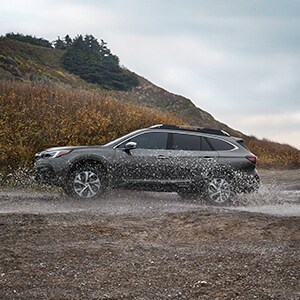 What are the Benefits of All-Season Tires?
All season tires have been crafted to perform adequately across the board. Essentially a "jack of all trades", these tires can handle light-to-medium amounts of snowfall and slick road conditions without sacrificing fuel-efficiency. The main draw and appeal to these tires is that they are designed for year-round use with a durable tread lifespan.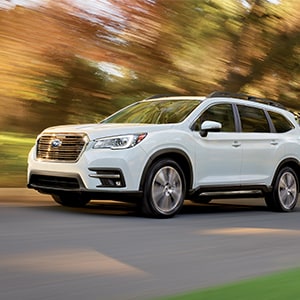 What are the Benefits of Summer and Performance Tires?
If you're a car enthusiast with a BRZ or WRX then we highly suggest equipping your model with a set of performance tires during the warm summer months. Engineered to provide optimal braking power and traction on dry and wet road conditions, these tires excel at high speeds of travel.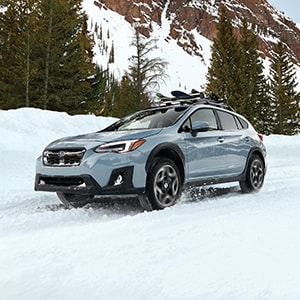 What are the Benefits of Winter Tires?
Winter tires are ideal for those folks who frequently motor around to ski at areas like Bluewood Resort during the winter months. For improved control and stopping power on ice- and snow-ridden roadways you'll want to pick out a set of winter tires.
Why Should I Arm My Subaru Model with Winter Tires if It Already Has Symmetrical All-Wheel-Drive?
While the brand's iconic Symmetrical All-Wheel-Drive system greatly improves your vehicle's rough-weather capabilities and skillset, it's not enough to properly tackle the harsh driving conditions we encounter in the northwest. In the field of safety, every second counts on the road, and hazards are only amplified when there's a fresh coating of slush, ice, or snow resting between your tires and the asphalt underneath. Even with winter tires, your model will require a greater distance to come to a complete stop. It's only sensible to set yourself up for safety and success when you choose to embark on winter journey's with a fresh set of winter tires.
Contact Our Team at McCurley Subaru to Learn More About Our Tire Solutions
You invested in a model that touts an attitude that's all about adventuring further and blazing new ground. Prepare for the busy driving season ahead with a new set of tires today. Our certified service professionals will be pleased to equip your model with the set you've picked out at our cutting-edge maintenance facility. We look forward to assisting you.
---
Hours
Monday

7:00 AM - 6:00 PM

Tuesday

7:00 AM - 6:00 PM

Wednesday

7:00 AM - 6:00 PM

Thursday

7:00 AM - 6:00 PM

Friday

7:00 AM - 6:00 PM

Saturday

8:00 AM - 4:00 PM

Sunday

Closed