We Are Committed to The Community
Learn How McCurley Integrity Subaru Helps Out Tri-Cities Communities
We know that our Pasco Subaru dealer wouldn't be possible without the help of many Tri-Cities car shoppers, and that's why we stay so involved in our community. We take pride in the relationships that we've built over the years, and those relationships include many respected national organizations and local charities that are so important to so many of those in need in our community. You can check out some of the ways we stay involved and keep reading below for some highlights!
Subaru Share the Love in Pasco
The Subaru Share the Love takes place at Subaru dealers throughout the country during the holiday season, and we've love to participate. During this event, we donate to the charity of your choice when you buy or lease a new Subaru near Kennewick. You can choose from one of our national partners, like ASPCA or the National Park Foundation, or a local charity that you want to support!
Make a Dog's Day
The team at our Subaru dealer serving Richland loves pets, and one of our community involvement programs gets you connected with a pet while providing help to Pet Overpopulation Prevention Tri-Cities. Normally during October, the Make a Dog's Day event will have us donating money to that charity whenever you adopt a shelter pet, which makes life better for the dog or cat you adopt as well as other shelter animals!
Learn About Our Other Community Events!
So, we have many ways to staying involved in the community to help give back to those that support us and those that need help. We're also connected with Meals-on-Wheels, Rascal Rodeo, and Tri-Cities Walk to End Alzheimer's, and we'd love to tell you more about how you can get involved! Give our Subaru dealer a call or stop by to learn more.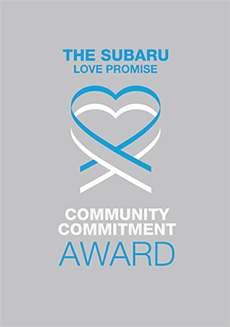 ---
Love Promise Stories
A Day of Service - In The Spirit Of Martin Luther King
There are so many people doing awesome things in our community. Please check out the Tri-Cities Diversity & Inclusion Council. This past Martin Luther King Jr. Day we were able to help sponsor A Day of Service. This event brought volunteers and organizations together with the goal of helping 1,000 local families!
Mid-Columbia Meals on Wheels - Behind the Scenes
So what goes on behind the scenes Mid-Columbia Meals on Wheels? In the spirit of Christmas, we'd like to highlight all the great work and many wonderful volunteers at our Share the Love Event hometown charity. It takes a community to serve the people within the community. More than 500 volunteers are working to feed homebound seniors across the Benton and Franklin counties. All with one goal to meet the social and nutritional needs of older adults in our community by helping them stay healthy and independent. Thank you to all the volunteers doing this curtail work in our community! Learn more about this amazing work and how to get involved at https://seniorliferesources.org/
Helping fill the food banks in the Tri-Cities! Octoberfest 2021
The Octoberfest Sales and Food Drive started with a simple idea. Staff at the dealership wanted to make sure that none of their neighbors went without a meal during the holiday season-this idea resonated with the Tri-Cities. Every October for the past two decades, McCurley Integrity Dealerships has partnered with our local Yoke's Fresh Market and community partners to collect food and raise funds for local area food banks. Tri-Citians love that they can purchase $5 and $10 food bags directly from Yoke's that then get delivered straight to these food distribution centers.
During October, a portion of every vehicle sale at the dealership purchases food items at the end of the event. The culmination of this year's event was a check presented by McCurley Integrity Dealerships for $58,695 to buy more food. October donations will last through the winter months. Kathy Henn, President of St Vincent De Paul Tri-Cities food bank, observed, "After today, with McCurley's help and Yoke's help, I think we are going to be fine for a while." What makes Octoberfest truly special is the tangible display of our community's spirit and generosity. Thank you, Tri-Cities!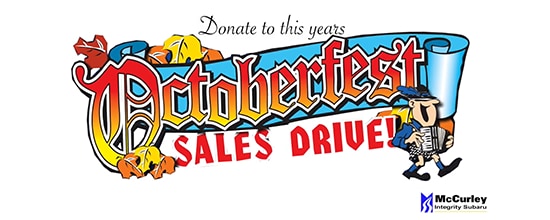 21st Annual Women Helping Women Luncheon
The Women Helping Women Fund Tri-Cities Luncheon was huge as it was the first time they've been able to meet in person in several years. Our very own Hanh, business manager with McCurley Honda and Women Helping Women FTC board member, represented during the event. The non-profit's mission is: Empower women and children to create healthy families and a vibrant community. Throughout Benton and Franklin counties, WHWF-TC will: -Raise awareness of the unmet needs of women and children -Support community programs that make a positive impact in the lives of women and children -Foster the growth of women philanthropists. See more at www.whwftc.org.
Automotive Maintenance Merit Badge Clinic - October 16th, 2021
We had the pleasure of welcoming local Scouts to our dealership to help them earn a badge. McCurley Integrity Subaru service staff took time on a Saturday to show students how professionals maintain vehicles. The Scouts were able to get some great hands-on experience and real-world tips on vehicle maintenance over the day. This annual event has quickly become a favorite event every year for our staff. We want to thank the Scouts and leaders who came out and took the time to learn and our team who volunteered to teach lifelong skills to young people.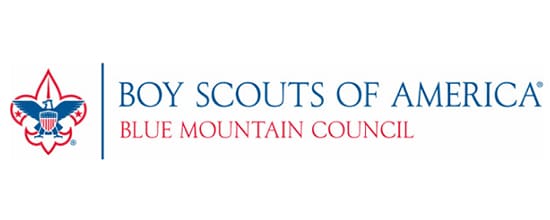 Wheels Make Wishes Come True - 2021 Corvettes on the Columbia for local kids!
Check out the total amount raised for Make-A-Wish Alaska and Washington! We teamed up with 3 Rivers Corvette Club again as we approached the $1million mark for local kids. In the 10th year of this beautiful partnership with Make-A-Wish Alaska and Washington, the community came out in a big way to support life-changing wishes for children going through so much. During Wheels Make Wishes Come True, August 1st - September 11th, a portion of every vehicle sale goes towards the final donation. As  Wheels Make Wishes Come True concludes, the biggest Corvette event in the area, Corvettes on the Columbia, took the main stage to make a massive impact for local kids. The result was over $184,000 donated to our friends at Make-A-Wish Alaska and Washington. See the check presentation and a recap of the action here!
Kennewick Lion Pride - Chad L
We at Kennewick High School have been partnering with McCurley Integrity Subaru for 5 years to provide an Orange Crush t-shirt to every in-coming 9th grader. Each student is unique and not everyone has the means to purchase special Lion Pride gear. This partnership has allowed every Lion to start their high school experience with something that they can wear with pride. We are so appreciative of the team at McCurley who continues to make this partnership possible! Thank you McCurley Integrity Subaru!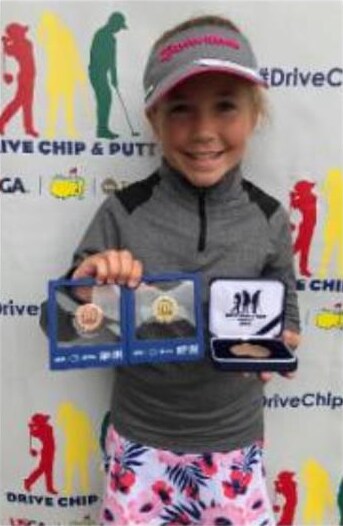 Subaru and Children's Golf - Jeff B
Subaru continues to provide amazing support for our youth programs in Central Washington. We are honored to have the support of McCurley Subaru. Our youth programs use golf facilities in Central Washington that are open to the public. Young players that might never have the opportunity to experience the game of golf now have the time and the place to experience an amazing game with the help of Subaru. Without Subaru we would not, and could not have the financial resources to bring children to golf facilities. McCurley is always willing to help young people and their parents. Golf has provided young players a window to higher learning and a portal to success. We need to send a picture of our Subaru families! What can we do for Subaru? What is next for our youth? Thank you Subaru and thank you McCurley for supporting our program.
All In For Kids with CISBF - Joely N
For the 4th year running, McCurley Integrity Subaru stepped up as the presenting sponsor for the Communities In Schools of Benton-Franklin's annual Spring Into Action Breakfast. Never has this support been more critical than in the aftermath of a global pandemic. While COVID-19 may have prevented us from gathering in person, McCurley once again led the charge to surround our students in a community of support empowering them to stay in school and achieve in life. Strong community partnerships open up a world of possibilities for our youth and the ongoing commitment McCurley Integrity Subaru has made to CISBF allows school-based staff in 34 schools to walk alongside students every day to ensure they have the tools necessary to rise above their circumstance and write their own success story. We are so grateful to McCurley for their investment in our youth and look forward to another amazing year of partnership!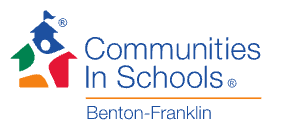 Feeding America
McCurley Integrity Subaru is excited to partner with Subaru of America and Feeding America to donate over 125k local meals in support of 2nd Harvest Inland Northwest and Tri-City families January 21st through March 31st, 2021. When the pandemic first hit, McCurley Integrity Subaru stepped in and joined Subaru of America to help donate 50 million meals, and the automaker is doing it again as the hunger crisis continues. Right now, millions of Americans are out of work and cannot access food for themselves or their families. In fact, one in four children in this country may face hunger. That is why Subaru and its retailers across the country are doubling down with the donation of an additional 100 million meals to Feeding America. McCurley Integrity Subaru will again work alongside Subaru of America and the Feeding America network and our local partners 2nd Harvest Inland Northwest to ensure food banks can secure the resources they need to help the most vulnerable members of their communities.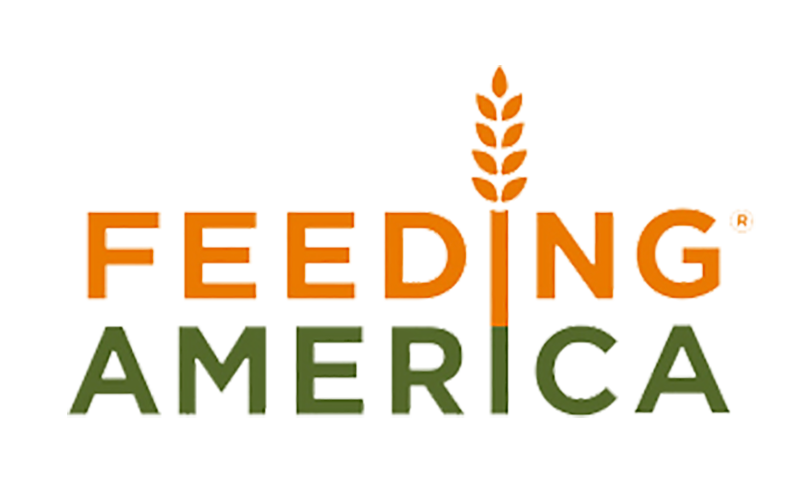 Rascal Rodeo - Ann-Erica W
Two years ago McCurley Integrity Subaru here in Pasco, WA partnered with Rascal Rodeo (RR). A 501c3 that travels throughout the Pacific Northwest and into Las Vegas producing free events for anyone with special needs of all ages. The demand of support is a great need. John Inman and his team have donated financially and volunteered their time at our events. Our events were created to provide an opportunity for special needs to be cowboys and cowgirls but it's more than that. It's changing lives of participants, their families and volunteers. Some saying their first word at 30 years old after taking a horseback ride. Tears of joy from parents because they haven't seen their cowboy/girl smile in 3 months until attending our rodeo. Volunteers changing their profession to work with our participants full time. Parents and care providers seeing their child of any age be the stars of the show when usually told no and sitting on the sidelines. We can only do it because of support like Subaru's. RR was started as a high school senior project for our Founder, Ann-Erica Whitemarsh. 2020 is our 10th year anniversary and we had 20 rodeos scheduled in celebration and reaching thousands of participants, families and volunteers. All but two have been canceled. We appreciate each of our sponsors who invest and believe in our program but John has gone above and beyond others. With John's experience and willingness to share ideas it has helped RR grow the last couple years and set goals for the future. Ann-Erica sees him as a mentor and greatly appreciates his support outside of cash sponsorship and time at rodeos. He is truly invested in our program and whole community. A nonprofit like ours needs to be run like a business and there is no better help than what John has provided. We are grateful for McCurley Integrity Subaru, especially John and his heart and commitment to helping make our town a better place.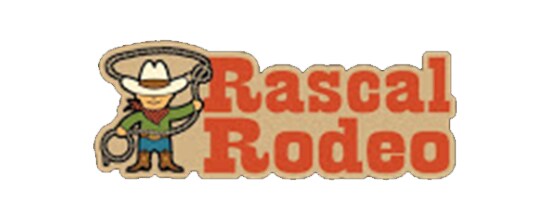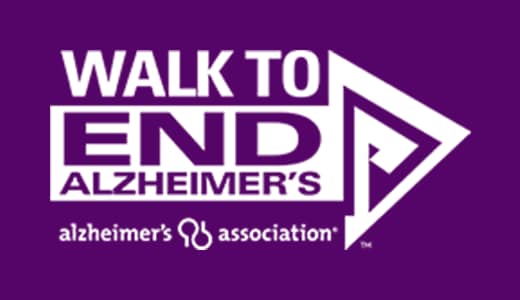 Walk to End Alzheimer's - Erica G
Thank you, McCurley Integrity Subaru. Your significant and continued partnership with the Tri-Cities Walk to End Alzheimer's supports those in our region who are impacted by Alzheimer's disease and other dementias. McCurley Integrity Subaru's involvement in the Tri-Cities Walk to End Alzheimer's began with Victoria McCurley's service as a committee volunteer which helped to bring this event to the Tri-Cities; and it continues today, through McCurley's Platinum level sponsorship of the 2020 Tri-Cities Walk to End Alzheimer's. Alzheimer's disease is the third leading cause of death in Washington State, and one in three seniors in the Tri-Cities area, and state-wide, will die with some form of dementia. Thanks to generous community partners such as McCurley Integrity Subaru, those affected by Alzheimer's disease in the Tri-Cities region receive resources, care consultation, access to support groups, and education to help them navigate through their journey with this devastating disease. Those in the early stages of Alzheimer's often feel afraid, or isolated. Here in the Tri-Cities region, programs such as our "Staying Connected" series provide a safe place for people living with dementia and their care partners to ask the hard questions, and to connect with others who are on this difficult journey. Additionally, we have held monthly dementia education seminars on communications, behaviors, and legal and financial concerns, to name just a few. Tri-Cities residents receive these services for free: This would not be possible without ongoing financial support through sponsorships, grants, and individual donors. McCurley Integrity Subaru is making an important impact to improve the lives of Tri-Cities residents through your support of the Tri-Cities Walk to End Alzheimer's. COVID-19 has caused even greater hardship for anyone who is affected by dementia; and McCurley Integrity Subaru's continued support is more important than ever. We are grateful that McCurley Integrity Subaru stands with us in this fight, even in the most difficult economic times. Thank you to McCurley Integrity Subaru. Together, we are leading the way to Alzheimer's first survivor. THANK YOU!
McCurley's and Scouts Do Automotive Maintenance - Brett B
McCurley's Integrity Subaru signed on to be the official local sponsor of the Automotive Maintenance Merit Badge for Scouts interested in learning more about the proper care and maintenance of cars and trucks. As part of this sponsorship, trained McCurley's technicians dedicated their time and expertise on two consecutive Saturdays in October of 2019 to help these Scouts become familiar and sufficiently proficient to earn their Automotive Maintenance Merit Badge. These Scouts learned important skills to not only keep themselves and their families safe on the road, but with McCurley's help, these Scouts were able to expand upon their interest in automotive technology, auto mechanics, auto sales, and other careers related to the automotive industry. Thank you McCurley's for making a difference for our youth and future leaders!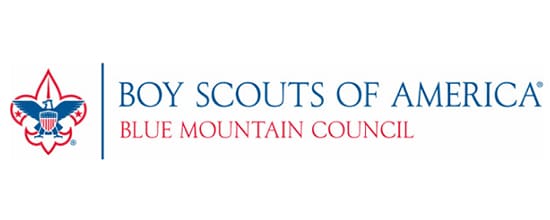 Feeding Hope: McKenzie's Story - Emily F
Second Harvest is grateful for McCurley Subaru's support during a time when many more people are struggling to put food on the table-often for the first time. As people face unemployment and other financial hardships in the wake of the COVID-19 pandemic, partners like McCurley Subaru help ensure that people in their community have somewhere to turn for help. Your support helps local food pantries keep their doors open and fuels Second Harvest's Mobile Market to bring food directly to people who need it-people like McKenzie in Kennewick. "We are in the 'in between' category for food benefits. We don't qualify for state assistance but could really use it," said McKenzie. McKenzie has turned to Mobile Market free food distributions in the area to make sure her family has the food they need during the COVID-19 crisis. "The Mobile Markets have been absolutely amazing. My family has benefited from them so much. We are often given more than we could use and pass it along to people that need extra goods." Mobile Market distributions not only provide her with healthy food but also peace of mind. "I try hard to not take my children into stores during this uncertain time. The Mobile Market is fantastic in not requiring close contact with others, and we know the goods have been handled by people with PPE on." "I hope they continue to do Mobile Markets. I have spread the word to others about them, and they have benefited also," said McKenzie. "Food helps spread love." Thank you, McCurley Subaru, for helping to spread love to people facing hunger during the COVID-19 crisis! To see a local Mobile Market distribution in action, you can view the Tri-Cities Herald's video coverage of a recent event here.
Therapeutic Riding of Tri-Cities - Cynthia M
Our animal-assisted therapies and activities at Therapeutic Riding of Tri-Cities (TROT) provides services to those with physical, mental and/or emotional challenges. Our volunteers are the backbone that help make these horse riding classes safe and fun. McCurley Integrity Subaru was our 2020 T-Shirt sponsor and our first Share the Love experience. The volunteers wear their T-shirts proudly and they help to identify to the families and the riders/students who their helpers are they can befriend and depend upon. Despite the changes that were necessary to make this past spring with the Covid precautions, we were able to safely execute our mission and keep the therapy services moving around the arena. The support not only provided the T-shirts needed but it helped build up our Marty Lacy Scholarship Fund to be able to sponsor families so they can participate in our programs, i.e. Adaptive Riding, Path to Success, Hippotherapy, Dog Training. The steady growth over the last five years has lead us closer to our dream of someday having our own covered arena were we can provide services year round instead of seasonal. The new move starting this September is the first step towards that goal. We've outgrown our Pasco home at Cam Stables and are moving to our new facility at the Conner Corral in Kennewick. We are excited about our expansion and potential the new ranch will allow. Giddy-Up on down the trail and come visit us the Sept. 12th for our 'Open Ranch" at 104 E. 41st. Place. Kennewick.for a yellow ribbon cutting.
FCA Night of Champions - Zenon T
McCurley Integrity Subaru is a major sponsor of our "Night of Champions" Spring Fundraiser since 2018. By helping to underwrite the cost of the event we are able to maximize supporter dollars and put on a top-notch event allowing us to highlight the ministry and raise funds to support on-campus efforts and send local kids to summer camp.This year's event went from in-person to virtual in a matter of days, McCurley's commitment to remain a sponsor was critical to the success of the event. During the event, we heard from student-athletes at Richland, Kamiakin, and Chiawana on how they have grown their faith and student leadership thru FCA and in turn are leading students around them. We were also able to have fromer UW and NFL quarterback Brock Huard join us via Zoom, to recount the importance of faith, fellowship and accountability in his own life. Students these days are more disconnected and isolated than ever, FCA provides a place for authentic relationship and growth in their faith paired with the sports they are passionate about. Local group participation has grown from 9 schools in 2016 to 19 in 2019! Weekly participation (pre-COVID) was estimated at close to 800 students! This means students are finding a place to belong and grow at a crucial time in their lives. This coming year will have distance-learning challenges, but through the strength of relationships, we are excited to meet those challenges along with our community partners. For more info on FCA go to www.tricitieswafca.org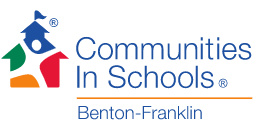 McCurley Subaru Springs into Action with CISBF - Tommy H
Once again, our local Subaru dealership, McCurley Integrity Subaru, stepped up to support Communities in Schools of Benton-Franklin to surround students with a community of support, empowering them to stay in school and achieve in life. For the last three years, we have hosted our Spring Into Action breakfast fundraiser which provides us an opportunity to highlight our work, challenges, and more importantly student's success. Each year, McCurley Subaru has stepped up to the plate to ensure we successfully achieved our goal. This year was no different. This Spring, we faced a new and unexpected challenge, COVID-19. A little more than a month prior to our annual breakfast, we pivoted from an in-person event to a new virtual event. Throughout the process, Subaru was instrumental to ensure our event had every chance and opportunity to be successful. Not only was McCurley Subaru financially supportive of our event, Subaru assisted us with video editing and publishing of content which was valuable to us in order to share with our community. With such a short turn around and limited resources, Subaru provided both TV and radio spots in English and Spanish, in conjunction with 2ndHarvest, to market and promote our event. In addition, they were able to connect us to several contacts within other media outlets for additional resources. Overall, Subaru was paramount in ensuring our success by providing in-kind and financial support within a short turnaround timeframe. Our partnership with Subaru and McCurley Subaru is what lead to our successful virtual campaign during such challenging times for students and families most impacted by COVID-19 and school building closures. Communities in Schools of Benton-Franklin loves Subaru!
Subaru and the Inter-Mountain Alpine Club - James D
The Inter-Mountain Alpine Club has existed in the Tri-Cities community for over 70 years. In that time we have at times been focused on hiking, climbing, snow sports; but we have always had connecting this community with the outdoors at our center. In recent years we have focused especially on education and outreach. We have a backpacking school and a mountaineering school which run once a year and are free with some small gear fees to the public. In addition we have helped, along with REI and community partners like Dean Olin( The Rock Climbing Guide) and Tri-City Court Club, bring The Reel Rock Film Festival to the area. It is a big production to put on and we had all dreamed of bringing more events like this to Tri-Cities which center around the outdoors and some of the incredible folks in our community. This year we reached out to McCurley Subaru to see if they too would like to pursue this aim, and found our goals aligned. With their kind support we will undoubtedly be able to bring more events to the Tri-Cities in the future and get more folks inspired to make the most of the wild we so love.
Mid-Columbia Meals On Wheels Check Presentation - Justin H
A check for $30,806.00 was presented to Senior Life Resources on March 11th. Kristi Thien, Director of Mid-Columbia Meals on Wheels, accepted the check on behalf of the organization. We were able to share some of the highlights of this partnership over the past years. From November 14, 2019, to January 2, 2020, customers who purchased or leased a new Subaru vehicle selected from a list of charities to receive a donation of $250 from SOA and a matching donation from McCurley Integrity Subaru. For the fourth year in a row, there was no cap on the total donation from Subaru of America to its Share the Love charitable partners. At the culmination of this year, SOA and its retailers hope to exceed a grand total of $170 million donated since the creation of the Share the Love Event to celebrate the twelfth anniversary of the event.
Meals on Wheels Mock Delivery Challenge - Kristi T
Although we only get the opportunity to work with our local Subaru dealership, McCurley Integrity Subaru, we are convinced that they must assuredly be the best dealership, with the best staff, in the country! As we prepared for the 2019 Share the Love Event, we wanted to help McCurley Integrity Subaru staff really connect to our mission and our service. Each year, the sales staff graciously helps deliver warm, nutritious meals to home bound seniors, and this year we were hoping to offer them a fun event that would really encourage them to engage with our seniors. We set up mock meal deliveries in the parking lot of McCurley Integrity Subaru. McCurley staff were prepped with information about what we accomplish: providing vital meal delivery service to a vulnerable population of local seniors. They were then provided with mock instructions for prepping the meal trays, delivery instructions, and details about what each client should receive. Our Mid-Columbia Meals on Wheels staff then stationed themselves throughout the dealership parking lot and acted as clients in need of meal service. McCurley staff pushed meal carts throughout the parking lot on the coldest and foggiest day of the month as they learned some of the challenges of serving seniors. We encouraged McCurley staff to engage with the meal recipients to get to know them a bit and to understand that although the meal itself is important, the connection to the "outside world" is vital to the continued independence of the seniors. We had a great time getting to know our McCurley Integrity Subaru sales staff better (although many of them have been participating in the Subaru Share the Love Event for many years) and seeing the friendly competition take place. We believe that everyone was a winner at this fun kickoff event. Thank you again to McCurley Integrity Subaru and Subaru of America for your sponsorship of the Share the Love Event!

About The Program
The environment is an important matter for our customers. The Subaru Eco-Friendly Retailer Program demonstrates the core values of Subaru as a company and a brand by positively impacting our community and its local environment.
We are proud to announce that our facility achieved Subaru Eco-Friendly Retailer certification by meeting the requirements in these five areas.

Energy Efficiency
Our facility reduced energy consumption by installing devices such as occupancy sensors, LED lighting and programmable thermostats.

Water Conservation
Our facility reduced water consumption by installing low-flow faucets & toilets and water-efficient landscaping.

Recycling
By recycling, our facility helps divert massive amounts of material from landfills.

Waste Management
Our facility ensures proper disposal of waste material including oil, coolant, batteries and tires.

Community Involvement
We are involved in community programs focused on preserving and protecting the environment.
McCurley Integrity Subaru

9620 Sandifur Parkway
Pasco, WA 99301