The 2023 Subaru Love Promise Customer and Community Commitment Award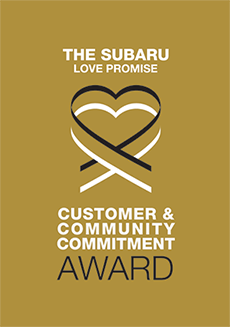 We've been nationally recognized for our dedication to our customers, our community, and the Subaru Love Promise.
We're honored to receive the 2023 Subaru Love Promise Customer and Community Commitment Award. This award nationally recognizes elite Subaru retailers who provide an exceptional customer experience at every interaction with Subaru. These retailers have also demonstrated an outstanding commitment to supporting passions and causes in their local communities in important areas such as the environment, community, health, education, and pets.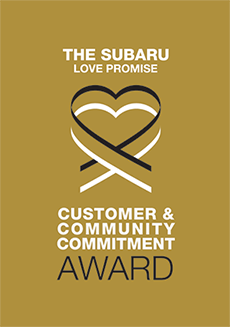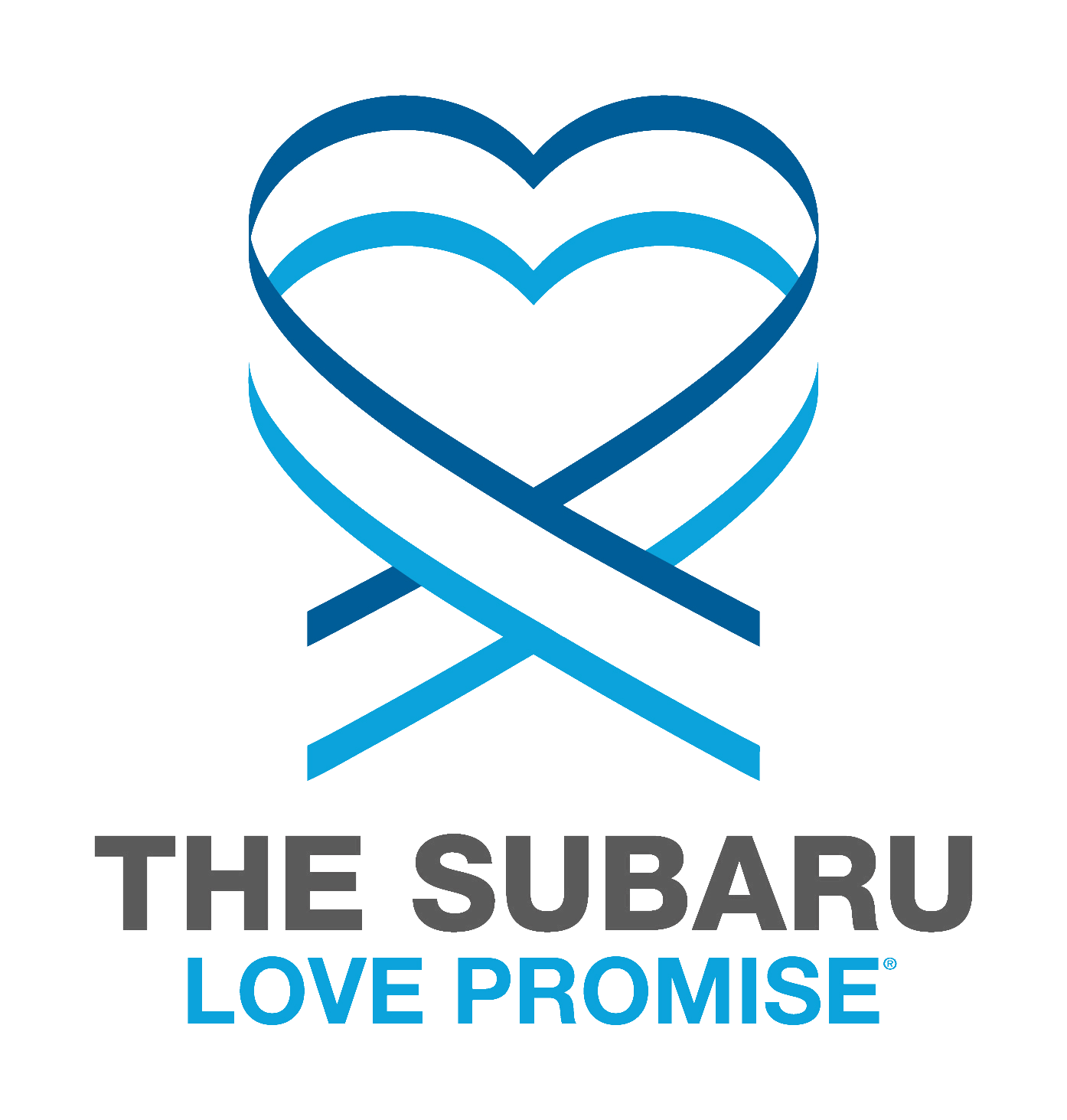 What is the Subaru Love Promise?
Subaru and our retailers believe in making the world a better place and the Subaru Love Promise is our vision of respecting all people. This is our commitment to show love and respect to our customers and to work to make a positive impact in the world.
How is McCurley Subaru dedicated locally to the Love Promise?
McCurley Integrity Subaru has always strived to be your community partner. Our Love Promise is the result of various partnerships with local charities and non-profits within this great community. We're always grateful for the opportunity to be involved and not only to be a part of your community, but to always do serve it as well.
Richland Kennel Club, Pet Overpopulation Prevention Tri-Cities
The Badger Mountain Challenge, Tri-Cities Young Life Park Clean Up Event, National Park Foundation, Inter-Mountain Alpine Club
Pasco School District, Columbia Basin College Athletics, Communities In Schools, Kennewick High School, Amistad Elementary School
Make A Wish Washington, Octoberfest Food Bank Food Drive, Alzheimer's Association, The Arc of Tri-Cities, Elijah Family Homes, Rascal Rodeo, Boys and Girls Club, Second Harvest, Make A Wish of Washington and Alaska, TROT Therapeutic Riding
Meals on Wheels, American Red Cross, Safe Harbor Crisis Nursery, Katy Straalsund Domestic Violence Foundation, Tri-Cities Cancer Center, Team Up For T1D Kids
Love Promise Stories from McCurley Subaru
Subaru and McCurley Subaru believe in making a positive impact on the communities in which we live and work. We uphold that belief through our Love Promise Community Commitment. Every month, we select inspiring stories from customers and partners from around our area who strive to support our collective commitment and feature them here
Subaru and Meals on Wheels - Doing Good Work Together - Cara H
For a decade, McCurley Subaru has chosen Mid-Columbia Meals on Wheels to be their Hometown Charity and we could not be more grateful. The funds that McCurley and Subaru of America have designated to our program have contributed to our ability to improve and expand our program, so much so that last year we were able to serve 213,000 meals to seniors in Benton and Franklin Counties at no cost to them, without a waitlist. We are lucky to have a team of paid staff that work alongside our valued 400+ volunteers to ensure that we can meet the needs of seniors in our communities, and it's all possible because of partners like McCurley Subaru and Subaru of America. Our work brings us to clients like SK who, without fail, writes in to let us know how our services have impacted her. These notes from our client bring us encouragement and brightens our day. Recently, SK wrote, "I just want to thank you so very much for the food you bring me. I know I'm eating much better than I was before you came along, and I look forward every morning to the delivery. I will be 90 in June and it's getting harder to get around, so all the services provided are much appreciated." SK also let us know that she feels like she has a "private chef cooking for me! I don't care to cook, and this helps me eat well!" Our volunteer drivers are oftentimes the only social contact that a client may receive all day or all week, and our volunteers take that role seriously and create meaningful connections with those that receive our services. Our volunteers report back to our site managers and teams when there are concerns – or to share good stories from their deliveries. When there is a concern, it gives us the ability to follow up with a client and help guide them to a service they may benefit from, or in extreme circumstances, reach out to their emergency contact o for emergency medical services. As our community grows and ages, we feel grateful for partnerships like McCurley Subaru that allow us to continue providing nutritious meals to those 60+ at no cost to them, and without a waitlist. Thank you, Subaru!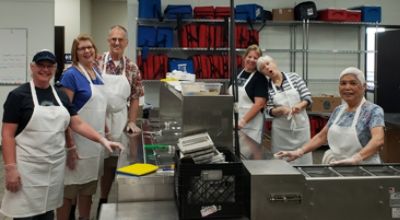 ---
A Mission of Caring - Andrew P
For over twenty years, McCurley Subaru has partnered with Yoke's Fresh Markets to provide food for homeless and struggling individuals and families in the Tri-Cities. In 2022, the Octoberfest Sales and Food Drive was again a tremendous success and yielded more than 12,000 pounds of food for Tri City Union Gospel Mission. This is an integral part of the TCUGM holiday and winter food supply. During the winter months we prepare and serve 25,000 – 30,000 meals to homeless and struggling individuals and families in our community. In addition, we provide 500 holiday food boxes (complete with all the ingredients for complete Thanksgiving and Christmas dinners) to local families. McCurley Subaru has also donated hundreds of blankest and thousands of socks to TCUGM – supporting our services beyond food. We are sincerely grateful to McCurley Subaru for working diligently to help so many organizations help so many people!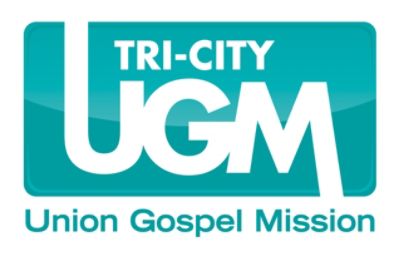 ---
Cooper Finds His Forever Home Thanks To McCurley Subaru and Pet Overpopulation Prevention - Rik M
Cooper is a special dog with a special story. Cooper is a working dog, an Australian Cattle Dog or Blue Heeler, to be exact. He started out with a young family in an apartment. True to his breed and their nature, his need to keep busy soon landed him in hot water. Nancy, Cooper's soon-to-be foster Mom, learned of his situation and knew he deserved a better fate. She could not provide a job or land for him, but what she could provide for Cooper was time, a great deal of patience and a fenced yard. Nancy fostered Cooper from June of 2021 until he was adopted last November by a lady named Lynne who understood the breed and their needs. Cooper was there for about a month because Cooper was not a fan of her husband when Lynne was not around. Though Lynne and her husband meant well, Cooper had land, but he lacked a task, a purpose. Cooper was not physically tired or mentally stimulated enough to properly settle in with Lynne and her husband. Nancy, being the devoted foster she is, said that yes, of course, she would take Cooper back! Through her frequent outings with Cooper and his canine friends, Nancy just knew the right home was out there waiting. Cooper loves to be active, and his social temperament with other dogs proved to us that Cooper was adoptable; he just needed the right fit. Along came Pixie! Pixie and her extended family live on a cattle ranch with 68.5 acres not too far from Bend, Oregon. Pixie's Dad has worked with Blue Heelers almost his entire life. Early in October, Nancy and her grandson drove Cooper to the ranch to meet Pixie and the rest of her clan. Everything clicked. Cooper. Was. Home. We receive frequent updates about how he is doing. He is currently taking baby steps to start to work the cattle and is friends with the little dogs and all of the two-legged family members, too. Working with the cattle is a process and Pixie and her Dad have the fortitude to wait for it to come to fruition. She reports that currently, he either shows too much eagerness in the cows' presence or not enough. They are teaching him. Like Nancy, they are patient. It bears repeating. Cooper is a working dog. Sometimes our species lumps all "dogs" together and ignores their needs: what they were bred to do. Sure, dogs are individuals with particular needs, but we do them a disservice when we ignore what they were bred to do. We are forever indebted to Nancy for her time and perseverance to wait for Cooper's destined home. Of course, Pixie and her family are heroes, too, for choosing adoption and recognizing that adjustments take time. It takes a village to rescue a dog and thanks to Pixie, Nancy and POPP, Cooper is living his best life! You are welcome, Cooper! Good dog!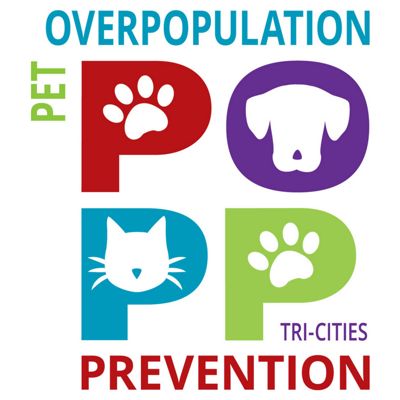 ---
CISBF Spring Into Action Breakfast - Joely N
McCurley Integrity Subaru came through as a senior level sponsor, for the fifth year running, at the Communities In Schools of Benton-Franklin's annual Spring Into Action Breakfast. We not only welcomed CIS Alumnus and National President and CEO, Rey Saldaña, to the event; but we had the profound privilege of hearing directly from five student panelists, representing each of the districts CISBF serves, about the impact their Student Support Coordinators have made in their lives. With the continuous support McCurley has been able to provide over the past five years, we have experienced growth in the number of schools and students served each and every year. This transformative investment ensures CISBF is continuously building capacity to plant seeds and grow opportunities for our youth. We are immensely grateful for this partnership and excited to strengthen our collaboration in the year ahead.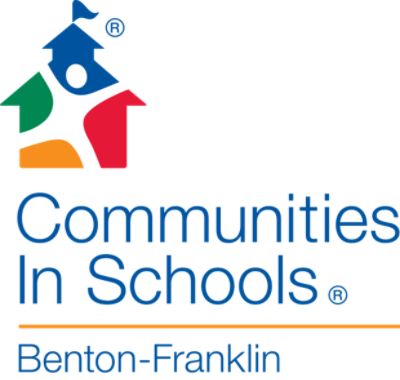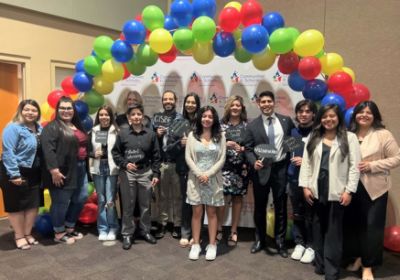 ---
McCurley's Integrity Subaru Sponsors Scouting Breakfast - Brett B
On March 22, 2022, the Blue Mountain Council held its annual Friends of Scouting Leadership Breakfast to raise critical funds to support youth and families in Scouting here in our community. McCurley's Integrity Subaru was one of our major sponsors for this event, for which we were fortunate to have two former Secretaries of Defense in attendance, Dr. Robert Gates and General James Mattis. Our opening flag ceremony was led by Pasco Troop 159 with help from our Muslim Scouts at the Islamic Center of Tri-Cities and Tierra Vida Pack 100 in East Pasco.Over 650 people were in attendance, and with help from McCurley's Integrity Subaru, the event raised over $140,000 in net revenue to directly support local Scouting programs for over 1,200 Scouts and their families throughout southeastern Washington and northeastern Oregon. The event was also an opportunity to recognize George, Bill, and Jeff Dress as this year's honorees for BSA's North Star Award, an honor bestowed upon Bill McCurley as well back in 2019, for their monumental support over the years to programs and activities that support positive youth development. We are fortunate to live in a community with so many generous and community minded individuals and businesses, influenced to be that way in large part by major contributors like Bill McCurley and his phenomenal leadership team at McCurley's Integrity Subaru. Thank you so much for your support!
---
Our Home Town Charity Mid-Columbia Meals On Wheels - JAVIER C
It's rare for a partnership to become something more significant than the two parts, but the impact of our hometown charity is life-changing. Mid-Columbia Meals on Wheels has been meeting older adults' social and nutritional needs in our community since 1974. They have a growing volunteer base that ensures this continues today. Staff and community volunteers have worked tirelessly to build a more robust support system, especially through the challenges of the past two years. As the population of Franklin and Benton Counties has grown, so does the need to provide homebound seniors with food and social interaction. On the tenth anniversary of Mid-Columbia Meals on Wheels being McCurley Integrity Subaru's hometown charity, we've been able to reflect on the actual impact in our community. Our staff has had the pleasure of helping be a part of food deliveries to people in need. Sales Manager David Alexander says, "What makes Meals on Wheels different is that you actually get to go to people's homes and see what you are doing. You get to see what the program really means to our community." Our team members typically go into the delivery days looking to help others but come back changed by their connections. Kristi Thien, Nutritional Services Direct at Mid-Columbia Meals on Wheels, and her team understand how important it is to make this underserved population seen in our community. Through several events, she has helped communicate why these services are essential. An example of this was running a delivery simulation to recreate conversations and situations experienced every day. Seeing these volunteers is the only social interaction they have in a week for many seniors. Salesperson Rafael Torres noticed, "You see the smiles when you knock on the door, and people see that it is Meals on Wheels." There was even an instance where a delivery saved a life when a volunteer found a senior stuck in their home without help. All these things start to show how the real impact is immeasurable. Although it is more than meals served, the numbers speak volumes. Mid-Columbia Meals on Wheels serves 800 seniors' daily meals, binging the community over 18,000 meals per month. Through the Subaru Share the Love Event and Subaru of America Inc.'s generosity, we were able to give back our largest amount ever of $32,508 in 2021. The total donated over the past decade has exceeded over $100,000 and resulted in thousands of seniors being feed. This year many more nutritional meals will be served through the 2022 donation. Mid-Columbia Meals on Wheels has done such an excellent job in our community that Subaru of America Inc. noticed several years ago and donated a new Subaru Outback for their cause. These all have been factors in developing one of the most visible and strongest partnerships in our community. As the holiday season approached, our store was buzzing as our staff told customers about our hometown charity. People saw and heard the stories of their neighbors' well-being improving through these meals. The community of customers rallied behind the message knowing that their purchase was bigger than driving a Subaru. We have become part of something more significant than we imagined through the Share the Love Event. As we see the Mid-Columbia Meals on Wheels Outback driving through our local streets, it reminds us of what sharing the love means.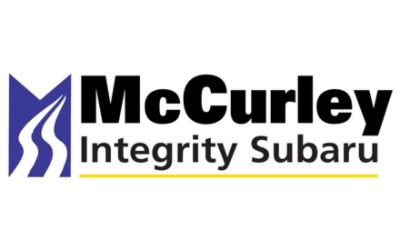 ---
The Arc of Tri-Cities Santa's Sidekick - Marilyn R
The Arc of Tri-Cities promotes and protects the human rights of people with intellectual and developmental disabilities and actively supports their full inclusion and participation in the community throughout their lifetimes. McCurley Integrity Subaru provided dinner and activities for this year's holiday event, Santa's Sidekick. This celebration is part of a series from The Arc of Tri-Cities and WEAR LOVE created to bring a safe place for adult clients to find meaningful social interactions each month. During Santa's Sidekick, McCurley Subaru's support helped provide a first-class experience with activities like Christmas Tree decoration, holiday games, Christmas dinner, and pictures with Santa. Many adults with intellectual and developmental disabilities struggle as they are isolated from social interaction, especially during COVID. We can help meet the critical need for social interaction by creating a space to smile and build friendships. For this often-overlooked population, they get a chance to be celebrated and feel special for a few hours. Additionally, many full-time caregivers can take some needed time to themselves while their loved ones are creating memories. The impact of these gatherings lasts much longer than 2 hours as the crafts, pictures, and memories are cherished for weeks and months. It is incredible to see how a short amount of time can bring so much joy to this wonderful group. Thank you for the help in recognizing the rights of people with intellectual and developmental disabilities by actively supporting full inclusion and participation in crucial aspects of being part of a community. To learn more or to help, please visit https://www.arcoftricities.com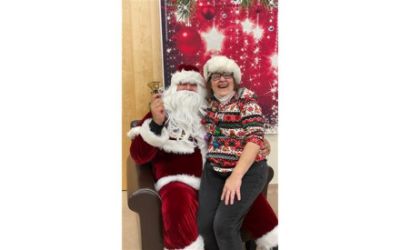 ---
Lives are Being Changed through Your Support - Donna D
Thank you McCurley Subaru and Evan Bates for your sponsorship of Therapeutic Riding of Tri-Cities first annual Trot for TROT. McCurley Subaru's support was instrumental as we raised funds to continue our work to serve those individuals in our community with special needs - to empower them to reach their full potential. TROT uses horses to teach individuals new skills. It is so exciting to see the changes that are taking place in these individual's lives as a result of their therapy sessions. One parent of a participant-rider recently wrote: "Our son gained confidence in himself by attending sessions with TROT. As a result of his therapy, my son's balance, communication and social skills have improved. He gained a newfound sense of independence and success." We are pleased to regularly receive positive testimonials from not only riders, but also their families and caregivers. This last year, TROT served over 100 participant-riders and with the help of McCurley Subaru, we are committed to seeing even more lives changed through our horse-assisted therapy services. Thank you to McCurley Subaru (and Evan Bates) for bringing lasting change to so many lives of individuals in our community - helping our participants unleash their full potential. We are all so grateful for your support and encouragement.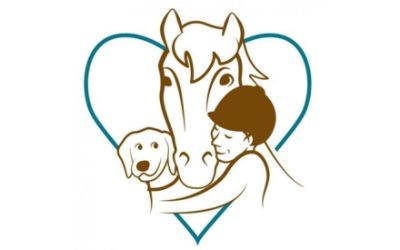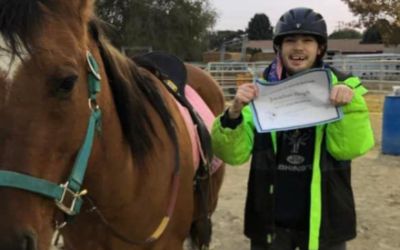 ---
McCurley's Teaches Scouts Automotive Maintenance - Brett B
As an official sponsor of the Automotive Maintenance Merit Badge, McCurley's Integrity Subaru provided another first-class merit badge experience for Scouts interested in learning about the proper care and maintenance of cars and trucks. Trained McCurley's technicians dedicated their time and expertise over four hours in a McCurley's garage helping these Scouts become familiar and sufficiently proficient to earn their Automotive Maintenance Merit Badge. These Scouts learned important skills to not only keep themselves and their families safe on the road, but with McCurley's help, these Scouts were able to expand upon their interest in automotive technology, auto mechanics, auto sales, and other careers related to the automotive industry. Thank you McCurley's for making a difference for our youth and future leaders!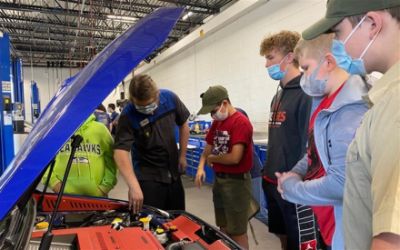 ---
OCTOBERFEST FOOD DRIVE - DAVID A
The Octoberfest Sales and Food Drive started with a simple idea. Staff at the dealership wanted to make sure that none of their neighbors went without a meal during the holiday season—this idea resonated with the Tri-Cities. Every October for the past two decades, McCurley Integrity Dealerships has partnered with our local Yoke's Fresh Market and community partners to collect food and raise funds for local area food banks. Through these efforts, donations have totaled over one million pounds of food.Our employees and community are excited to get involved year after year, and it is easy for people to participate. Tri-Citians love that they can purchase $5 and $10 food bags directly from Yoke's that then get delivered straight to these food distribution centers. Each McCurley location is also a drop-off point for non-perishable food donations. The event culminates with a check from the McCurley group presented to purchase food for the community. During October, a portion of every vehicle sale at McCurley Integrity Subaru goes towards purchasing food items at the end of the event. Despite the challenges of 2021, the group presented a check for $58,695 used to buy more food. Javier Castro, Sales Manager at McCurley Subaru, reflected on how things have changed. "It's been inspiring to see how the event has grown over the past several years. Our community always shows up to help," said Castro. History demonstrates an increase in demand for food and meals surrounding the holidays and colder weather. Stocked shelves bring a high level of confidence to citizens and organizations dependent on having a reliable food supply. The impact of these donations is apparent as lines wrapped around the food banks on food distribution days. On the day of delivery, Kathy Hen, President of St Vincent De Paul Tri-Cities food bank, observed, " After today, with McCurley's help and Yoke's help, I think we are going to be fine for a while." The donations at the end of the event will last through the winter months. Octoberfest is truly special because it represents the spirit and generosity of our community.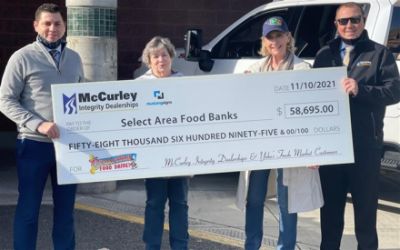 ---