Subaru Rally Gear & Performance Parts in Pasco, WA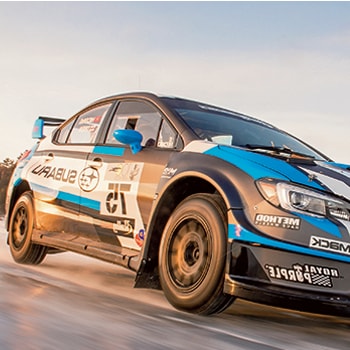 Find Rally Car Gear and Performance Parts at McCurley Subaru
If you are a fan of the Subaru Rally Team and want to showcase your admiration for Rally Car Racing and what it means to have a Rallycross Car, we have the gear for you so that you can travel throughout the area in style. We also offer performance parts that your Subaru may need if you want to get your car looking racing-ready. With Subaru having a detailed history of rallying, it isn't a wonder why you would want to show your dedication to the Subaru Rally Team by purchasing some apparel today or equipping your Subaru with genuine performance parts.
Enhance Your Subaru Sports Sedan with Performance Parts
In addition to finding your favorite Subaru Rally Team gear at McCurley Subaru, at our Parts Center, we can be your source for all kinds of performance parts for your Subaru car. Are you looking for performance parts for your Subaru WRX or Subaru WRX STI? Find the perfect parts to outfit your powerful sedan here.
Are you searching for motor mounts, air intakes, or components for the suspension or brakes? Maybe you want to add something to the exhaust. Do you want to purchase new tires for your high-performance sedan so that it's ready to clutch the pavement with ease? Browse for the performance parts your Subaru needs, and if you would like some assistance from our Subaru professionals at our Service Center and Parts Center, we can discuss our available performance parts and what is best for your model.
After you have your custom order of performance parts, the dedicated team at McCurley Subaru would love to install the parts for you.
Make your appointment with our Service Center, and be sure to head into our dealership so that you can check out our extensive collection of Subaru Rally Team gear today.
Request More Info
* Indicates a required field