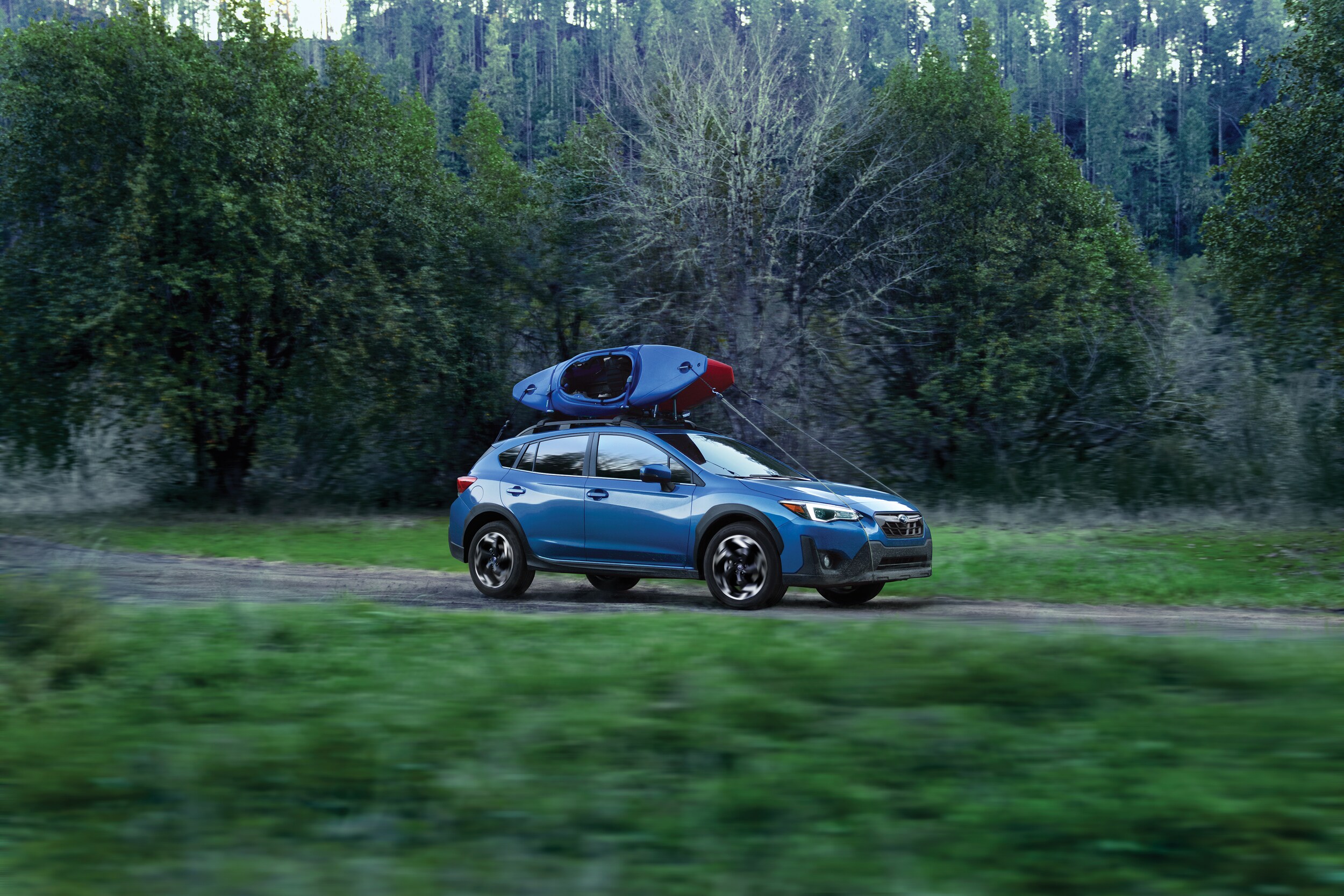 The Subaru SUV lineup has provided many models that drivers continue to rely upon, and there are several reasons why these models are so popular. Drivers enjoy the capability, value, and safety of every new Subaru SUV, and those qualities are easy to see in the new Subaru Crosstrek in Pasco. What sets this new Subaru SUV apart is its versatility, which you'll notice in many different ways. Keep reading if you want more details about the 2021 Subaru Crosstrek for sale at our dealer!
What You Get with a 2021 Subaru Crosstrek for Sale in Pasco
The Subaru Crosstrek is a relatively new SUV, and the 2021 Crosstrek offers Pasco drivers a lot of innovation. You'll find smart aspects in the engineering, especially with the 2021 Subaru Crosstrek Hybrid, and the safety features, which include EyeSight® driver-assist technologies on most models. Along with innovation, the new Subaru Crosstrek provides a design for the modern driver. It is a compact SUV, so you won't have to worry about it not fitting in your garage, but there is a ton of cabin space and ways to store items on the exterior. No matter whether you're handling a simple commute to your job or grabbing the kayaks for a weekend on the Columbia, the 2021 Subaru Crosstrek is as ready as you are for your next adventure!
Visit Our Pasco Subaru Dealer for More 2021 Crosstrek Details
We love the new Subaru Crosstrek and are sure that drivers will find even more to love in the 2021 Crosstrek offers on our car lot. Of course, we're sure you have a lot of questions before buying a new SUV, and our team is here to provide honest answers and help you need with Subaru financing!