While there are emergency kits already made that you can purchase for your vehicle, you may want to add some personalized items that your Subaru needs for your voyages in Pasco and afar. Although a pre-made one can be a good place to begin building your emergency kit, there are various factors to consider when packing for your road trips in the case of an emergency.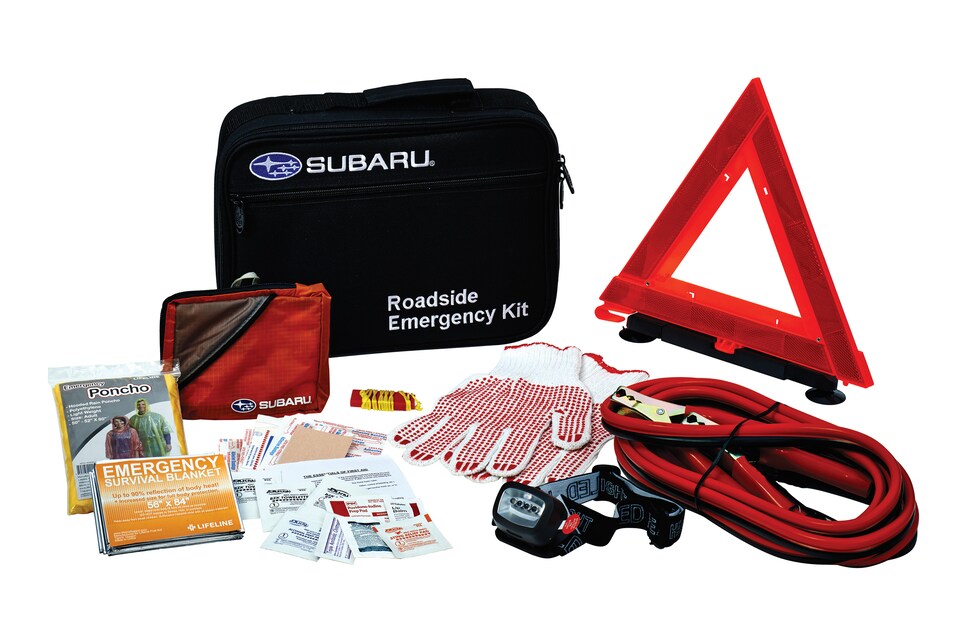 What Should I Put in My Emergency Roadside Kit?
One of the elements that is essential is a first aid kit. In this, you should have things like bandages, antibiotic ointment, gauze, and various others. You may also want to consider bringing along some wipes or rags if you need to clean up while on the go.
What happens if you have a flat tire and nightfall comes? You will want to make sure that you can get seen. That is why road flares are a critical part of your emergency kit. If the battery in your vehicle happens to lose charge while traveling, jumper cables are also an essential part to a roadside kit. To see during the dark, a few flashlights and spare batteries can become useful for enhanced visibility.
If you need to get out of your car during an emergency situation, what happens if it is raining? Making sure that you have ponchos in your kit can be beneficial. And you can't anticipate how long you will be stuck, so filling up with some snacks that won't perish and plenty of water is vital. You will also want to have some tools on hand for any minor repairs that occur.
Ask Us About Building Your Emergency Kit at McCurley Integrity Subaru
To get a further understanding of what emergency kit your Subaru needs, we can help you out. We also recommend getting a thorough inspection at our Service Center regularly and before any long getaways.