When it comes to Window Tint quality really matters. We've all seen the bubbles and purple tint. Avoid the headache and choose value and quality when selecting your window tint. We only use 3M products so we guarantee quality for each window tint. With all that in mind, we think we offer the best window tint prices in town.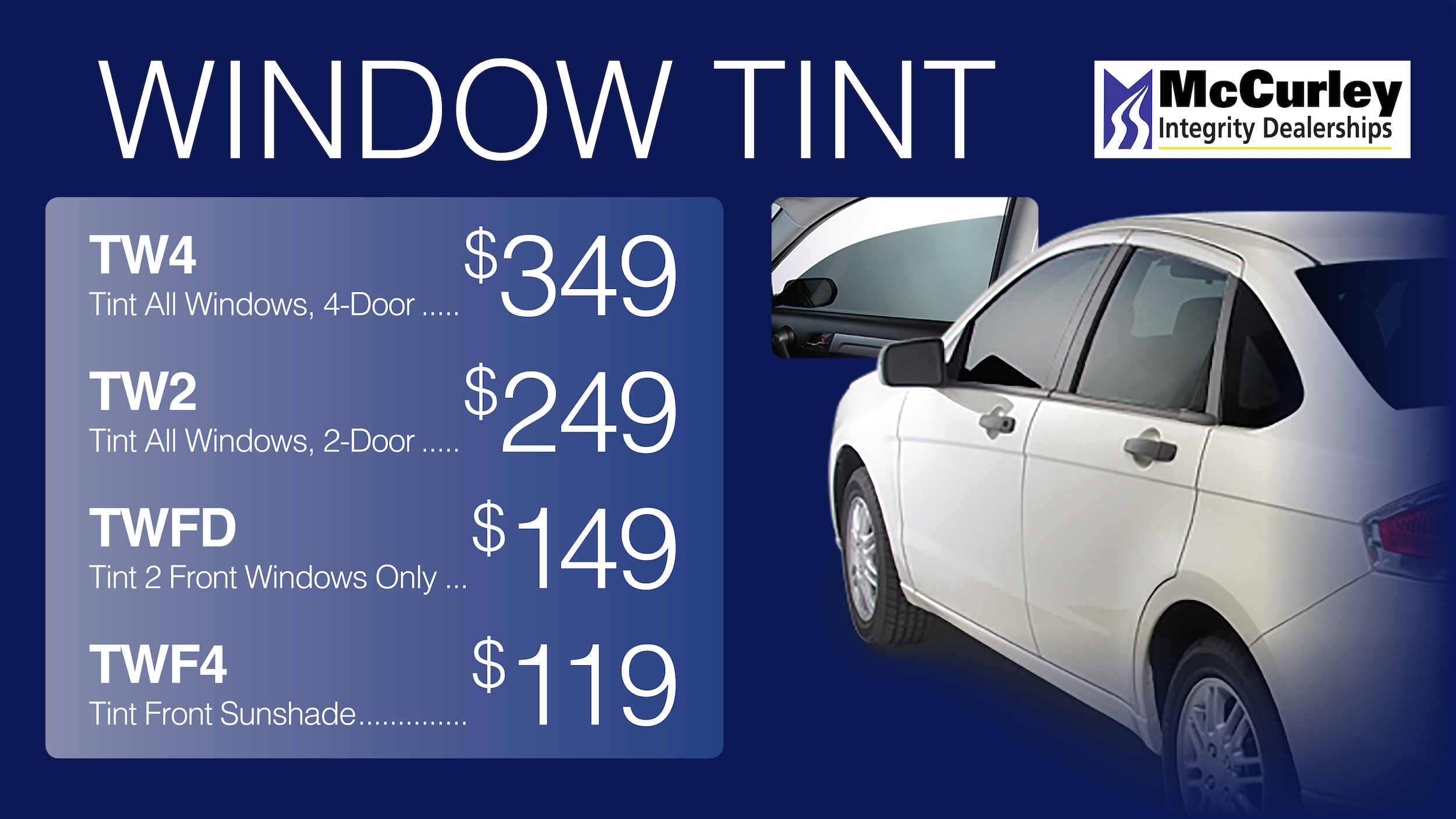 Watch this video to see 3M Tint protects your vehicle. 
Consider protecting your investment with 3M Paint Protection Packages. We only use the highest quality materials so that we can grantee our work. 3M Scotchgard Pro protects your vehicles high-impact areas from paint damage. Avoid those ugly rock chips and scratches. The best part is that whenever you are ready, the product peals off leaving you with like new paint.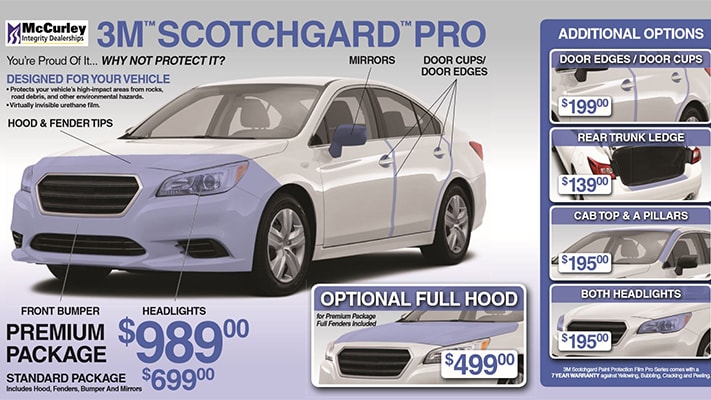 See paint protection in action.
Learn More About Window Tint Services at McCurley Integrity Subaru
Make our Car Dealership in Pasco Your First Stop for High Quality Window Tint Services
There's more reasons than one to make McCurley Integrity Subaru your first stop when it comes to high quality window tint services in Pasco. Our team utilizes only premium 3M quality window tint, with tint always being installed by a trained professional. That means, when you visit our dealership for window tint services, you can count on our team to provide you with only the best services possible. Interested in learning more about the benefits of window tint? Then we invite you to read on below...
Increased Visibility: If you've ever driven with the sun in your eyes, then you know that doing so can be dangerous. Fortunately, with the proper window tint, you won't have to fret over driving on a supremely sunny day.
Enjoy Your Privacy: Let's face it. Some days? You want to go out without being seen. Not only that, but you more than likely have no interest in showing off your vehicle's interior to whomever may walk past your Subaru. Opt for window tint, and you'll be sure to enjoy your privacy.
Keep Cool During the Summer: With the right window tint, you can significantly reduce the heat inside your vehicle during those scorching summer months. Keep the heat out and never worry about being overheated behind the wheel.
Visit our Showroom to Learn More About Pricing and Installation
Interested in learning more? Ready to start talking pricing? Then we invite you to stop by our showroom to speak with a member of our team. Conveniently located in Pasco, WV, and just around the corner from Kennewick and Richland, we look forward to welcoming you in to our showroom soon.
Hours
Monday

7:00AM - 6:00PM

Tuesday

7:00AM - 6:00PM

Wednesday

7:00AM - 6:00PM

Thursday

7:00AM - 6:00PM

Friday

7:00AM - 6:00PM

Saturday

7:00AM - 6:00PM

Sunday

8:00AM - 4:00PM
Get Your Windows Tinted Today!