McCurley Integrity Certified Program

Our Mission: Go Above and Beyond Your Expectations

At McCurley Integrity, our pledge is to acknowledge and answer every customer's questions and needs in a agile and friendly manner, to demonstrate our genuine care and concern in helping you find the Subaru that is right for you. We make sure our services are done right the first time. We commit to our promises;  to offer our products and services at prices that are always FAIR AND REASONABLE.

Our staff and facilities are dedicated to making our customers our #1 priority. Every employee is committed to provide their best customer service and to give every customer a pleasant and rewarding experience with every visit to any one of our Integrity Auto Dealerships.

McCurley Integrity's Certified Pre-Owned Warranty is unique to the business with multiple options for coverage of your vehicle and exclusive reimbursement package. See the integrity in everything we do in our vehicles, warranty packages, staff and beyond!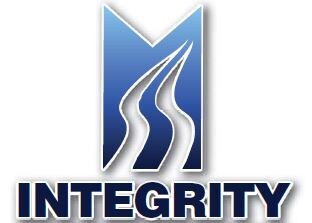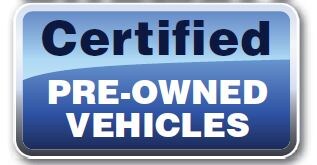 Our Certified Pre-Owned Warranty Includes:
3 Month/3,000 Mile Limited Bumper to Bumper Warranty
Integrity Value Pricing

Zero Deductible Warranty

7 Day/500 Mile Exchange Policy
102 Point Safety & Mechanical Inspection
Easy and Affordable Finance Options
Complete Vehicle History Report
48HR/150 Mile Money Back Mechanical Guarantee
60 Minute Sign & Drive Purchase Policy


-OR-


Expense Reimbusement Package
Emergency Road Service
Rental Vehicle

Towing Coverage

Tire Coverage
Travel and Lodging

Integrity Certified 102 Point Inspection
1. Cold engine start-up

2. Engine operation warm-up
3. Engine at normal operating temperature
4. Brake and parking brake operation
5. Active seat belt test
6. Clutch and transmission operation
7. Overdrive operation
8. Steering operation and off center
9. Front and alignment
10. Tilt steering wheel operation
11. Transfer case operation (4-wheel drive only)
12. Windshield wiper and washer
13. Speedometer & odometer operation
14. Cruise control operation, including resume
15. Heater and air conditioning operation
16. Abnormal noises and vibrations
17. Squeaks and rattles
18. Frame check
19. Body surface, lower body, and under
body damage requiring body shop repair
20. Tire defects and damage check
21. Drive shaft, joints, CVs, and boots
22. Struts/shock absorbers leaks and wear
23. Exhaust system leaks and damage
24. Fuel, oil coolant, or other fl uid leaks
25. Under hood labels and decals
26. Air fi lter
27. Battery cables and mount
28. Coolant condition temp and test
29. Under hood fl uid levels
30. Drive belts and hoses
31. Air conditioning levels; check at sight glass
32. Warning lights (including air bag), gauges and horn
33. Headlights, all light functions
(tail, side, instruments etc.)
34. Inside and outside rearview mirrors
35. Glass free of cracks, stars, and large chips
36. Dome, courtesy, map, and sun visor lights
37. Window operation
38. Sunroof or convertible top operation
39. Audio system and clock (set if required)
40. Factory-installed alarm system functional
41. Cigarette lighter operation and power outlets
42. Headliner, visors, dash, upholstery,
console, cup holders/ trim panels/ carpets
43. Truck bed; bed liner; tailgate; rear bumper
44. Door & all key/monkey lock systems
45. Seats and seat belt operation for every position
46. Rear defogger; check with test lights
47. Headlight aim (inspection only)
48. Trunk light and trunk trim appearance
49. Hood, trunk, and fuel fi ller door latches
50. Spare tire pressure; jack and tire wrench match
51. Front license plate bracket
52. Wheels/Tires all match
53. Pad, rotors, drum wear inspection
54. Differential oil level
55. Engine oil and fi lter changed
56. Confi rm tires have 5/32 or more
57. Wet body and fenders
58. Pressure wash engine, door jams,
wheels, tires, spare, bumpers
59. Wash entire body and rinse thoroughly
60. Spray in an "H" pattern over engine compartment
61. Clean all exterior surfaces
62. Is engine compartment dirt free and dressed?
63. Are wheels free of dirt and brake dust?
64. Dry brush carpets
65. Dusts cracks & crevices
66. Vacuum all interior and all trunk compartments
67. Clean all vinyl surfaces
68. Clean headliner, visors, ashtrays, and glove box
69. Dress all vinyl areas except gas and brake pedals
70. Clean interior windows, remove unnecessary decals
71. Pre-spot carpet, seats, door trim, and trunk carpet
72. Clean carpet, seats, door trim, and trunk carpet
(if needed); use Clean HD Shampoo
73. Clean and condition leather surfaces as required
74. Reinstall spare tire and tighten down all equipment
75. Is interior vacuumed and crevices cleaned?
76. Are carpets and seats free of stains and dirt?
77. Buff exterior surfaces as needed
78. Wipers & edges covered for pre-polish
79. Compound body surface as needed
80. Polish surface as needed
81. Wax surfaces
82. Clean residue from crack & crevice areas
83. Clean exterior glass using two towels
84. Is paint free of swirl marks?
85. Management Oks clean/wax
86. Reinspect for any remaining tar and road residue
87. Dress fender well
88. Dress tires; remove excess with towel
89. Dress moldings, trim, door gaskets
90. Dress badly weathered and faded black bumper
91. Is body free of tar, road oil, and dirt?
92. Interior is completely odor free - use Ozone Machine
93. Exterior surfaces meets certifi cation standards
94. Buffi ng dust and residue have been removed
95. Wheels are free of dirt and brake dust
96. All interior cracks and crevices are clean
97. Glass is free of dirt and streaks
98. Body is reasonably free of dents & dings
99. Paint is reasonably free of chips & scratches
100. Interior is free of rips & tears
101. Bumpers are reasonable free of cuts & scratches
102. Glass is free of cracks, chips & other defects      
Applicable taxes, title, and licensing fees are not included in the price. A dealer negotiable $150 documentation fee will be added to all McCurley advertised pricing at the time of purchase or lease. All vehicle identification numbers are available at the dealership and available upon request. New vehicle photos are for illustrative purposes only. Published offers will expire at the close of business on said expiration dates and are always based on vehicle availability. Vehicles are subject to prior sale. Fuel mileage ratings are based on EPA estimates; additional information can be found at https://www.fueleconomy.gov/. We make every reasonable effort to ensure the display of accurate vehicle information, errors may occur, and we are not responsible for software or typographical errors. Please see the dealer for details.
Hours
Monday

8:00 AM-7:00 PM

Tuesday

8:00 AM-7:00 PM

Wednesday

8:00 AM-7:00 PM

Thursday

8:00 AM-7:00 PM

Friday

8:00 AM-7:00 PM

Saturday

8:00 AM-7:00 PM

Sunday

10:00AM - 6:00PM